Ronald Bane Obituary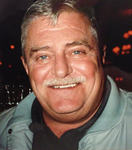 November 10, 1935
-
January 16, 2016
Resided in

Marinette

,

WI
Obituary
Ronald E. Bane, 80, of Marinette, passed away Saturday, January 16, 2016, at his home, surrounded by his family. He was born November 10, 1935 in Iowa City, Iowa to Margaret and Dave Bane, sharing his birth day with the anniversary of the founding of the United States Marine Corps.
Ron graduated from Davenport High School in Davenport, Iowa in June of 1953 and later in life earned an Associate of Arts Degree from UW-Marinette on May 20, 1979. He began his military career when he enlisted in the U.S. Marine Corps on Sept. 22, 1953 and was later commissioned a Marine Corps officer on May 28, 1960. Ron served in Okinawa, Korea and Vietnam before retiring from the Corps as a Major on Oct. 1, 1973. He went on to work for Wisconsin Job Service, retiring in August of 1992 and later held employment with the Marinette County Veterans Service Office, retiring in April of 1999.
On July 7, 1956, Ron married the former Mary K. Palmateer at First Methodist Church in Marinette and would have observed their 60th wedding anniversary this coming summer. Ron loved golf and has been a member of Little River Country Club for years, playing golf almost daily after he finally retired from 20 Years in the Marine Corps, 15 years with Job Service and 5 years as Veterans Service Officer. He had his first hole in one while on one of his many trips to Dauphin Island, Alabama with his golfing buddies. He took pride in providing his family with "Bane Camp", a little place in the northwoods where several generations of the Bane family have made and will make many more memories.
Ron was a member of First United Methodist Church, the American Legion, Masonic Lodge, Elks Lodge, Moose Lodge, Beja Shrine, Twi-Cees and the Twenty-Year Club. Over the last two weeks, Ron's son from Virginia, grandkids from Okinawa, Oregon and Virginia, and siblings from Iowa and Tennessee came to Marinette to spend time with him.
He is survived by his wife, Mary; children, Thomas M. Bane USMC Lt.Col., retired, (wife, Nancy) of Great Falls, Va., Denise Chmela (husband, Ken) of Marinette and Amy Petraski (fiancé, Tom Kiss) of Marinette; grandchildren, Todd D. Bane (wife, Michelle) of Clifton, Va., Megan E. Cavallaro (husband, Patrick, USMC Capt.) of Okinawa, Japan, Kelly Herbert (husband, Tim) of Stevens Point, Wis., Shannon Chmela of Marinette, Evan Petraski of Marinette, Nick Petraski of Scappose, Ore., Hunter Petraski, USMC LCpl. of Okinawa, Japan and Jack Petraski of Crivitz; a great-grandchild, Brynnlee Bane (parents Todd and Michelle) of Clifton, Va.; and siblings, Bruce Bane (wife, Carol) of Bluegrass, Ia. and Marcia Ray of Gray, Tenn.
He was preceded in death by his parents, Margaret and Dave Bane; and a sister, Jackie Humiston.
Friends may call at First United Methodist Church in Marinette on Wednesday, January 20, 2016, from 12 noon until 1 p.m. A memorial service will follow at 1 p.m. with the Rev. Kevin Dembinski officiating. Funeral honors will be accorded by the Military Twenty Year Club. Light refreshments will be served after the service.
Ron's family extends a special thank you for the loving support of Augustana Rehab staff, Drs. Salem, Halaweh and Arora and all the staff at Aurora Bay Area.
Ron loved God, his family, his country and was a servant to all that needed his help. He will be remembered as a wonderful husband, father, grandfather, friend and a great Marine. Semper Fi!!
Hansen-Onion-Martell funeral home is assisting the family.
Services
Visitation
First United Methodist Church
813 Owena St.
Marinette
,
WI
Service
First United Methodist Church
813 Owena St.
Marinette
,
WI