Earl Valley Obituary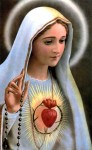 May 18, 1922
-
October 18, 2017
Born in Harmony Corners, Wisconsin
Resided in

Marinette

,

Wisconsin
Obituary
Mr. Earl C. Valley, 95 years of age, died peacefully in his home on Wednesday, October 18, 2017. He was the son of Levi and Lillian (LaPlant) Valley, also of Marinette. Mr. Valley was born on May 18, 1922 in Harmony Corners, Wisconsin. He grew up in Wabeno, Wisconsin where he met his wife of 69 years, Georgine (Ison) Valley.
Mr. Valley participated in many and all sports Wabeno had to offer; basketball, football, baseball and boxing, where he was the feather weight Golden Glove Champion. He was also the drum major in Wabeno's band. He attended River Falls State College and was the drum major and a football team member. He missed the northern woods and soon returned to Wabeno and married the love of his life, Georgine Ison on October 18, 1941. As World War II progressed he felt the need to enlist in the Army. His time in the Army was life changing to all who knew him and loved him.
He was recruited to be a "runner" of messages that could not be written down but had to be conveyed in person. During this time he met Eisenhower and General Patton. After "running" his message to Patton, General Patton looked at Valley and told him to "go and clean up". After several miles in his jeep with dirt and dust, Earl had several stories about that.
Mr. Valley also invented a way to stop the decapitation of fellow jeep driving soldiers. He devised a "hook" on the front of his jeep. The hook would cut the piano wire strung across the roads and put in place by the Germans. Although that stopped the decapitations, Mr. Valley never received recognition for this invaluable service.
He was captured by the Germans and was a Prisoner of War for 11 months. When he was moved to Poland, it was there he and another soldier escaped. They were fortunate to have found a Red Cross container of food that was stolen by the Germans. He and his fellow soldier ate a bit of a Hershey candy bar so as not to have their bodies go into shock, as they were by then starving. Mr. Valley received two Purple Hearts and five Bronze Stars for his service to his country.
After returning home from the Army, he became a very successful logger in Northern Wisconsin where he worked with his father, Levi. He was truly a pioneer in the logging industry as he was the first to use a power saw and hydraulic dray. He also became a very successful investment strategist and had a brilliant business mindset. Mr. Valley was also a great outdoorsman and loved hunting and fishing. After a forced retirement at the age of 48 for physical reasons, he became an award winning longevity swimmer. He joined the YMCA and swam 7200 miles as recorded by the log at the Y pool. Additionally he was a great lover of the Green Bay Packers.
Mr. Valley was a reverent Catholic and towards the end would attend Mass in his wheel chair.
He was a devoted father to Earl Valley, Jr. of Marinette, Deborah Emery of Dennis, Massachusetts and was predeceased by his children, Kari LaPorta, Cindy Hegemann and infant son, Bobby Lee Valley; and was also predeceased by a grandson, Jarrod Armbruster.
He was the grandfather to Wendy Paris of Portland, Oregon, Robert Valley of Chilton, Wis. and Matthew and Bradford Emery of Dennis, Mass. He also had a beautiful great-granddaughter, Harper Hale Emery.
A gathering for family and friends will be held on Friday, October 27, 2017, from 9 a.m. until 10:30 a.m. at Hansen-Onion-Martell funeral home in Marinette. A Funeral Mass will be offered at 11 a.m. on Friday, October 27th at Holy Family Parish-Our Lady of Lourdes Church by the Reverend Celestine Byekwaso. A military Honors Ceremony will be held at the church following the Mass. Entombment will be in Forest Home Mausoleum.
The Valley family would like to give a special thank you to his nurse and friend, Deetra Haynes and his very special Hospice nurses from Unity.
I would also like to give thanks to my brother, Bud, for the unbelievable care given to our father. Bud is truly an angel with invisible wings.
Services
Visitation
Hansen-Onion-Martell Funeral Home
610 Marinette Avenue
Marinette
,
WI
US
54143
Service
Holy Family Parish-Our Lady of Lourdes Church
2735 Taylor St.
Marinette
,
Wisconsin
54143